Written by Ali Hodge, Class of 2009
With warm wishes, the Central High School Foundation extends its deepest appreciation to our alumni and community supporters. We always have so much to be thankful for, but this year has been truly outstanding. 2020 has been an amazing year, even in the face of such unusual challenges!
10. We created unique opportunities for our young people to support their classroom learning.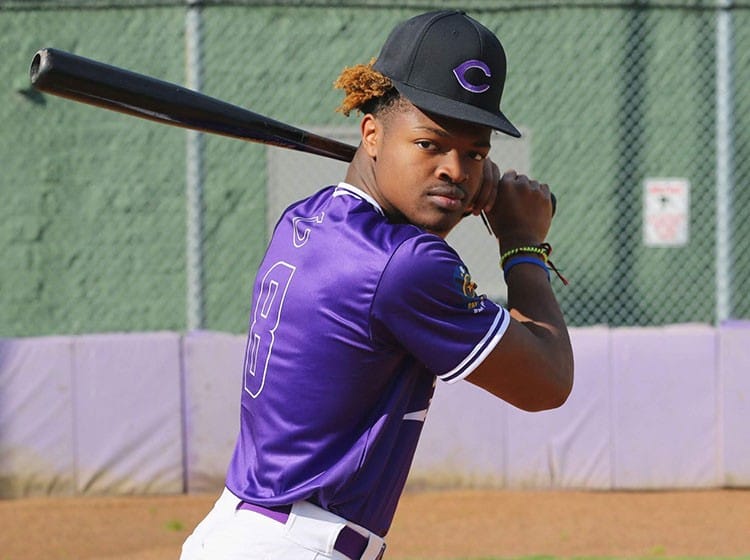 Through more than 50 teacher grants and other special projects, we were able to offer special opportunities for our students to support their classroom learning, such as producing high quality stage performances, providing live science content and science competition entries, funding facilities rentals for our sports teams, and more! These important opportunities help us close the opportunity gap for students at Central High School.
---
9. We started a blog and a podcast!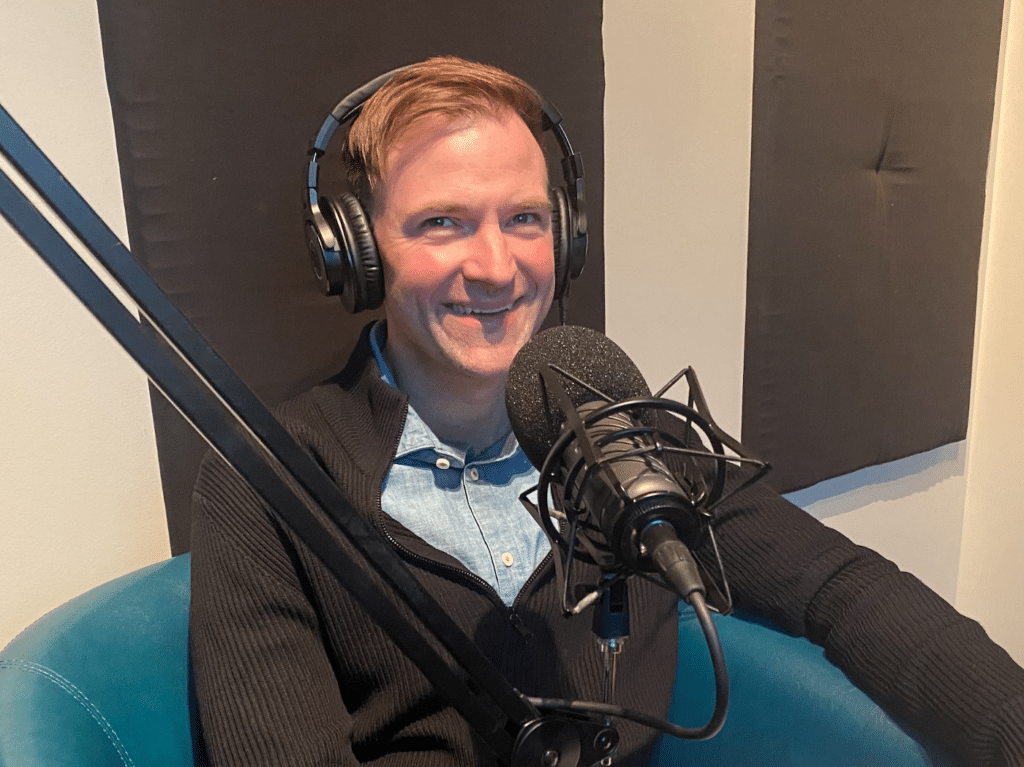 In a world that has temporarily gone entirely virtual, we are grateful for the opportunity to bring to life the stories of our alumni on two new platforms: "Quill and Feather," our blog, and "Eagle Tales," our podcast! This year our blog, written by Ali Hodge (Class of 2009 and Communications Manager at CHSF), has highlighted the voices of alumni as they engage with their community, and provided a platform for alumni to discuss prominent social issues in our Equality Series. This year on our podcast, hosted by Josh Bucy (Creative Director and Database Administrator at CHSF), we have spoken to alumni who have used the skills they learned at Central to develop careers in real estate, film production, comedy, and more!
---
8. We designed a new weight room for our student athletes!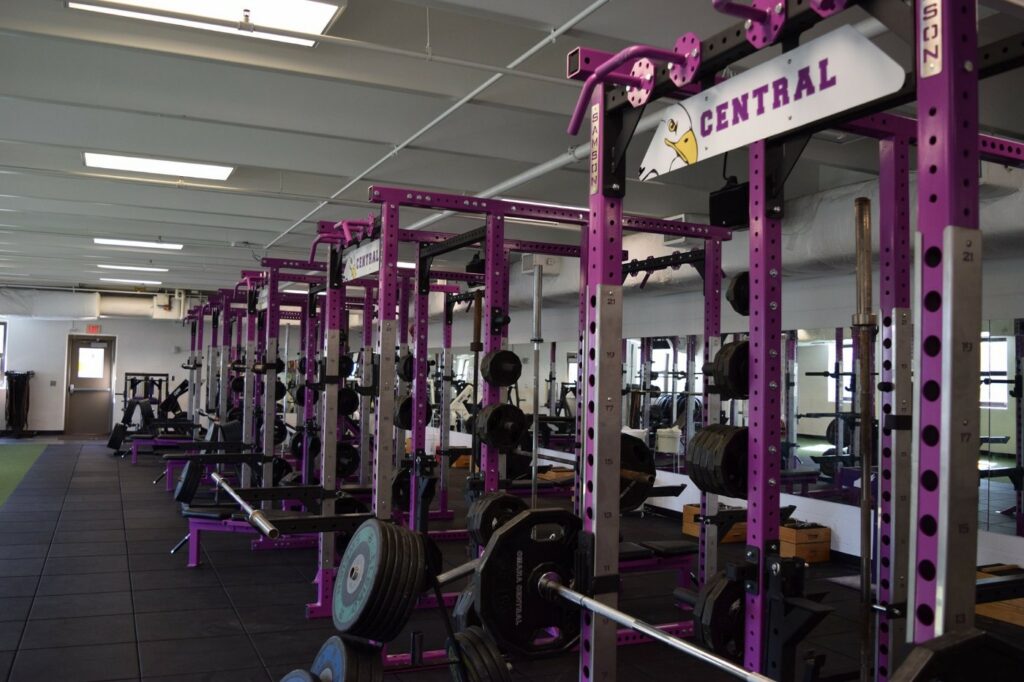 Thanks to the generosity of Linda K. and Nelson Gordman, CHS 1953, we were able to complete significant upgrades to the varsity weight room! The total amount for the larger project, which includes the varsity weight room and auxiliary weight room, was $100,000! The redesign, led by David Kutler (CHS 1972), included highly specialized performance flooring, five-four station weight racks, two weight sleds, eighteen exercise benches, dumbbells and dumbbell racks, and much more!
---
7. We offered assistance to the community during COVID-19.
Generous contributions from more than 150 Eagle donors allowed us to offer emergency assistance to 85 families to help with food support, hygiene items, clothing, computer repair and internet access for remote learning, utilities, school supplies and living expenses. We are so truly thankful for the response from Eagle Nation, who have quickly banded together to support one another!
---
6. We got creative with the way we gather!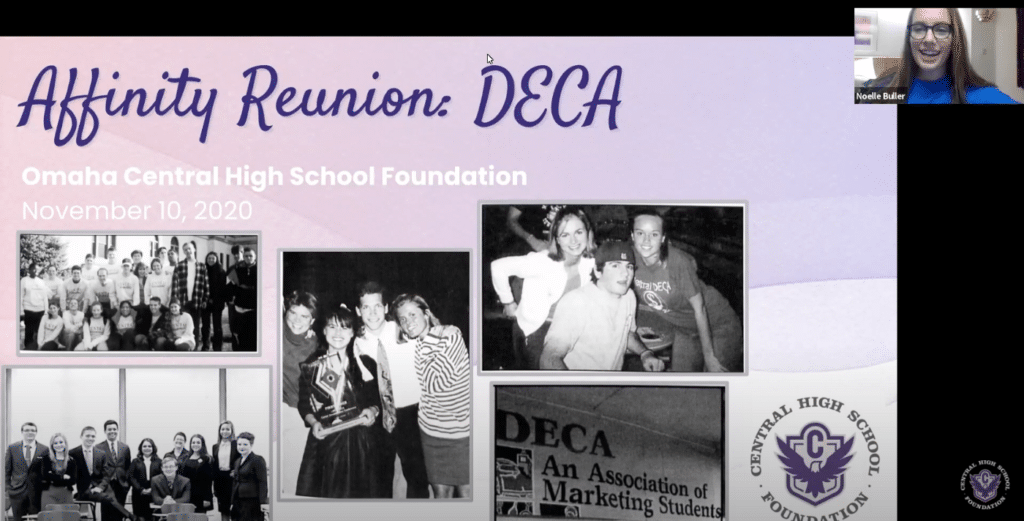 Social distancing guidelines couldn't keep Eagle Nation from gathering this year! We are so grateful for the connections we have made and laughs we shared through our new virtual reunion events: The Zero Hour Masterclass Series and the Affinity Reunions! The Zero Hour Masterclass series has been a great way for alumni to revisit the classrooms of their favorite teachers as they delivered specialized lessons on Zoom. And the Affinity Reunions, which featured special alumni guests, called back the virtual Nest all alumni who were involved in organizations such as DECA, The O-Book and Register, the Roadshow, JROTC, athletics, and more! It has been a joy to listen to your stories of your time at Central.
---
5. We gave out $162,500 in scholarships to the Class of 2020!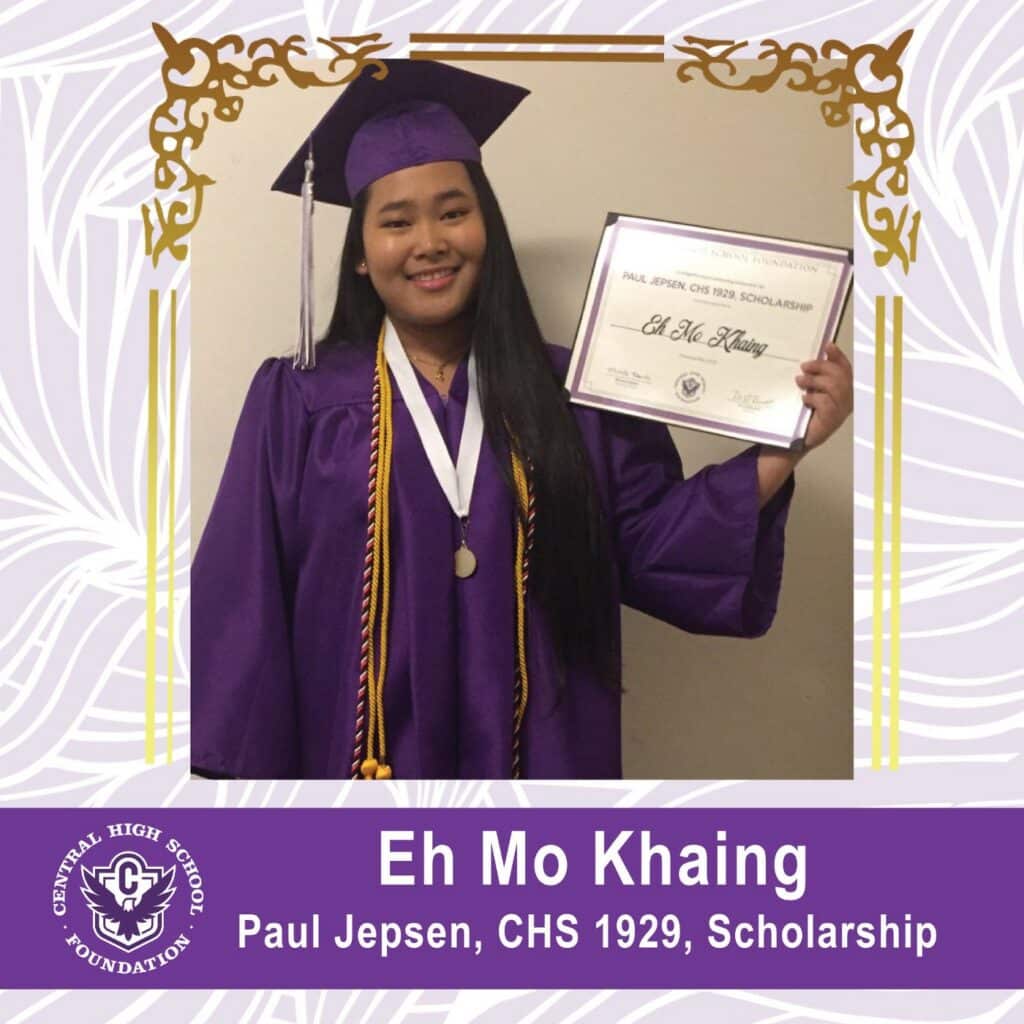 The Class of 2020 may have missed out on the opportunity to gather together for graduation, but that's not stopping them from flying off to do great things! And, as always, we are grateful for the opportunity to help! This year we awarded 44 scholarships, totaling $162,500, to graduating seniors. Our scholarship winners reported acceptances to college to study medicine, education, social work, history, mathematics, physical sciences, and much more. When asked what was the most important experience they had at Central, our scholarship winners unanimously praised their teachers, who, as Eh Mo Khaing, CHS 2020, said, "taught me to speak up, advocate for myself, and help others!"
---
4. Our alumni made an important impact during COVID 19!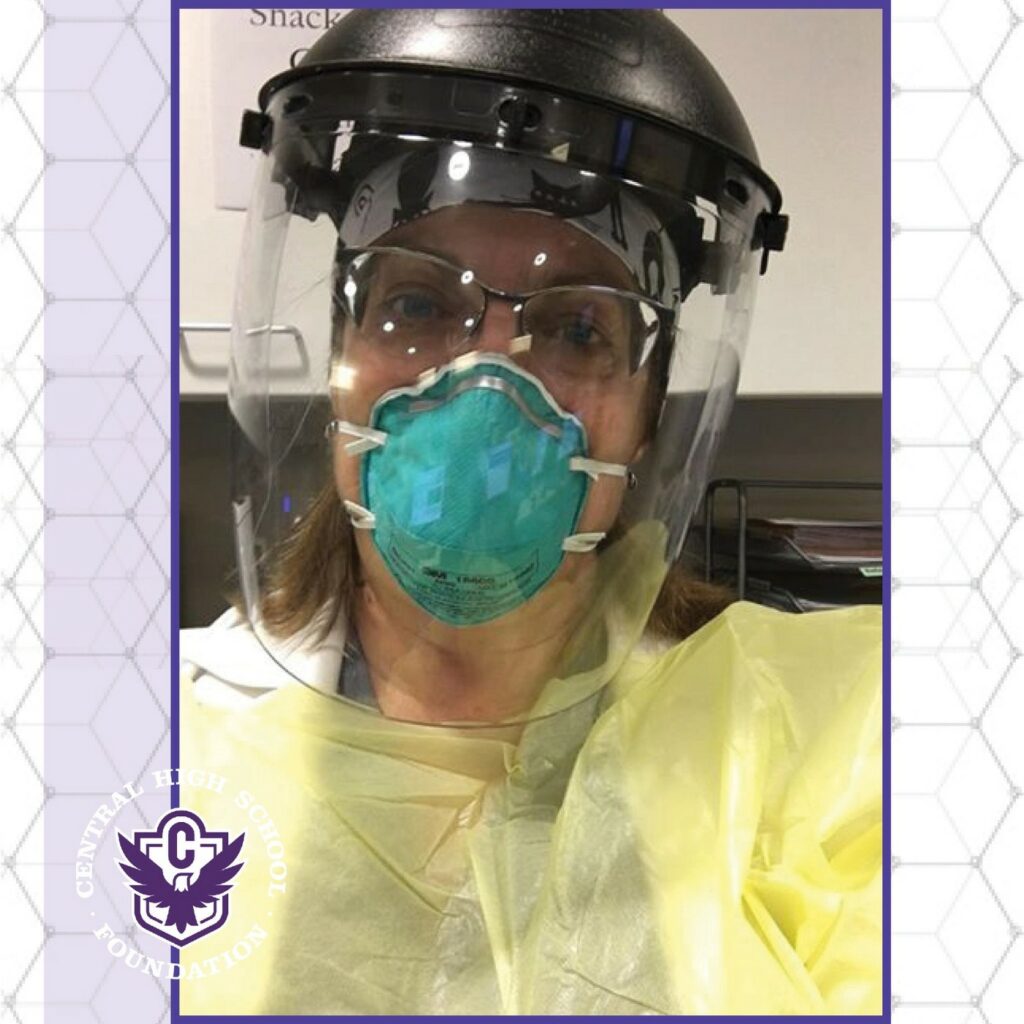 When our nation shut down during the initial days of the pandemic, our Eagles flew high to keep our communities running! We are grateful for our alumni who worked as doctors, nurses, medical professionals, teachers, police officers, fire fighters, journalists, delivery drivers, grocery store employees, transportation workers, community organizers, critical infrastructure workers, and more. We are grateful every day for the sacrifices they made for their families and their communities all across America. Way to go, Eagles!
---
3. We had our most successful OmahaGives ever!
OmahaGives 2020 fell during a very challenging time for non-profits: a global pandemic caused the cancellation of many key fundraising events… But despite these challenges, our Eagle community showed up in amazing numbers. Linda K. and Nelson Gordman, CHS 1953, graciously provided matching funds for up to $150,000, and 448 individual donors gave $88,878! With additional awards, together we raised a record amount of $239,878 for Central High School! We are grateful for you, Eagles!
---
2. Our Teachers and Staff at Central High School!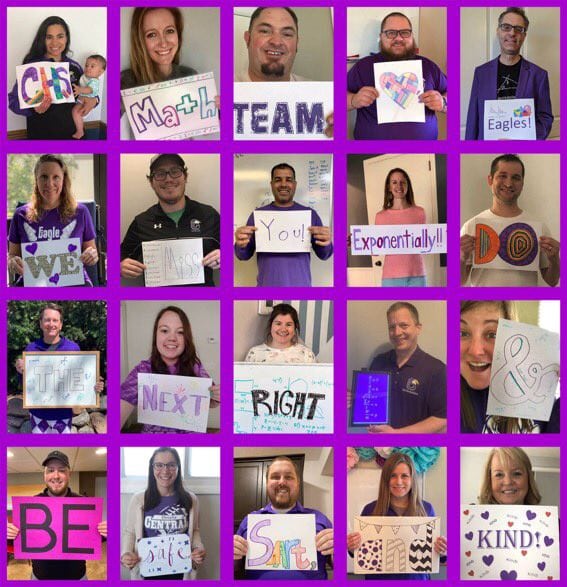 Talk about a crazy year to be an educational professional, right? This year we have seen our teachers and staff at Central High School rise to meet the challenges and unpredictable circumstances 2020 has thrown at them. They have been flexible, creative, brave, thoughtful, dedicated, and consistent in their efforts to continue the tradition of excellence during these challenging times. They truly are what makes Central extraordinary.
---
1. YOU! Our wonderful alumni!
This year, the Central High School Foundation is TRULY thankful for all of the nearly 35,000 Central High School alumni throughout the United States and around the world. We have had an amazing year and hope you have a Happy Thanksgiving and holiday season. Once an Eagle, always an Eagle!