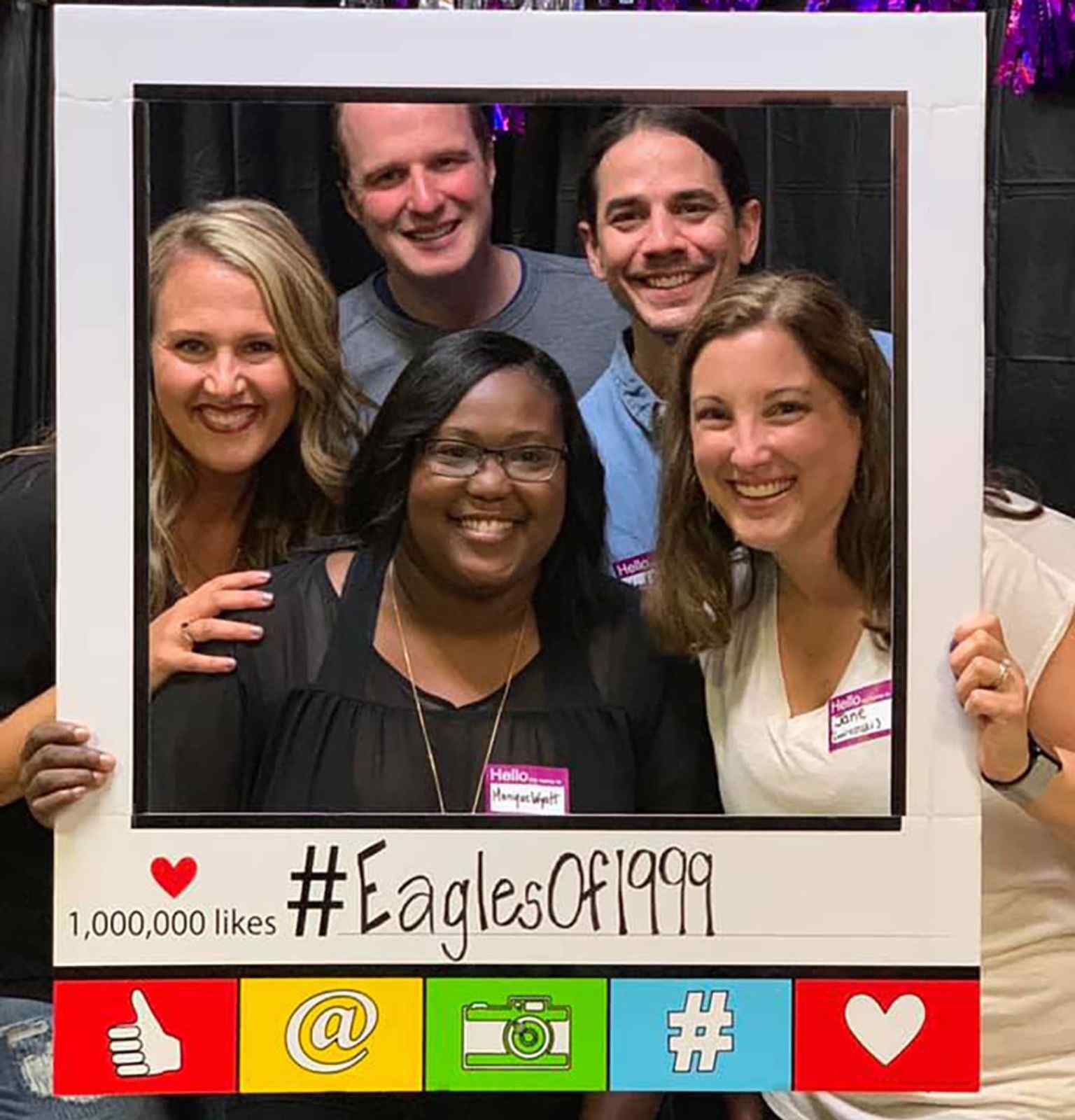 Compete Against Other Reunion Classes to Raise Money for Central High School
The First Class Challenge is an exciting rivalry for classes holding reunions each year. This friendly class competition began in 2000. As the tradition continues each year reunion planners send classmates letters, asking for their financial participation to ensure their class wins "The First Class Challenge Award," given to just one of the many reunions happening throughout the year. The class contributing the most money by the end of the year wins! All contributions are tax deductible and are critical to the survival of The Foundation.

A plaque is proudly displayed in the CHS Courtyard and the CHS Foundation office recognizing the winners and the participants from each year.
Make a First Class Challenge Contribution
First Class Challenge Participants
Reunion Year
Winning Class
Participating Classes
2022
1966
'62, '66, '67, '71, '72, '82, '90, '92, '02 & 2012
2021
1960
'61, '76, '80, '81, '85, '86, '91, '01, '06, & 2011
2019
1959
'64, '69, '79, '84, '89, '94, '99, & 2009
2018
1958
'63, '68, '73, '78, '88, '93, '98, & 2008
2017
1957
'62, '67, '72, '77, '87, '97, & 2007
2016
1961
'66, '76, '81, '86, '91, '96, & 2006
2015
1965
'47, '55, '60, '75, '80, '85, '90, '95 & 2005
2014
1964
'54, '69, '74, '79, '84, '89, '94 & 2004
2013
1963
'53, '68, '73, '78, '83, '88 & 1993
2012
1952
'47, '62, '67, '72, '82, '92 & 2002
2011
1971
'46, '51, '61, '66, '81, '86, '91 & 2001
2010
1970
'50, '55, '60, '65, '80, '85, '90 & 2000
2009
1969
'59, '64, '74, '79, '89 & 1999
2008
1958
'53, '63, '68, '78, '83, '88 & 1998
2007
1957
'47, '62, '77, '87, & 1997
2006
1951
'46, '56, '66, '76, '81, '86 & 1996
2005
1965
'60, '75, '80 & 1995
2004
1954
'44, '64, '74, '79, '84, '94 & 1999
2003
1948
'53, '63, '73, '83, & 1993
2002
1952
'42, '62, '72, '77, '82, & 1992
2001
1961
'46, '51, '71, '76, '81, & 1991
2000
1970
'42, '50, '55, '60, '75, '80, '90, & 1995