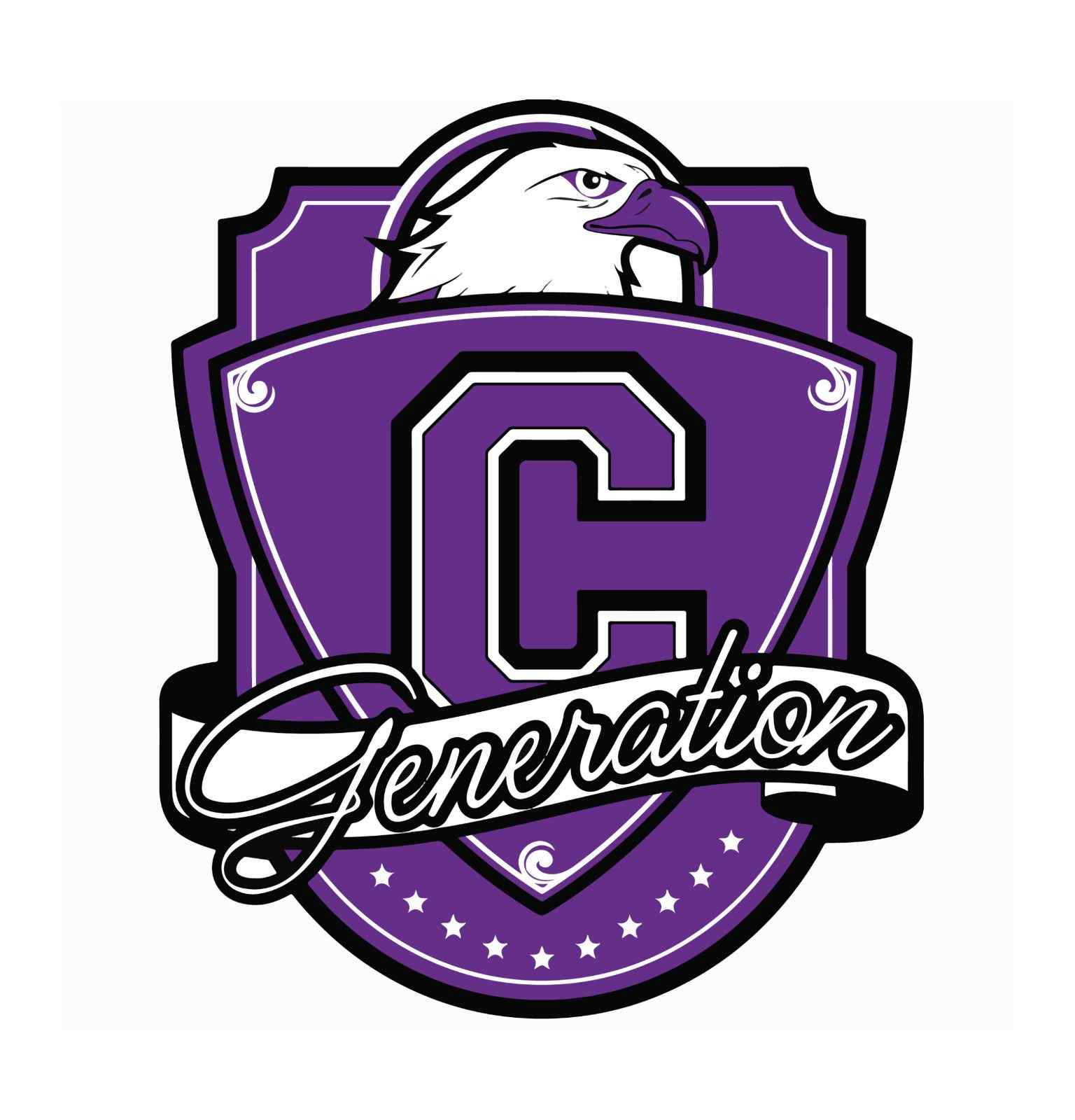 Providing for Emerging Needs and Challenges of Central High School
Generation "C" is the official support group recognized by Central High School. Gifts to this Annual Giving Campaign allow the Foundation to provide for the emerging needs and challenges of Central High School. These unrestricted funds give the Foundation the flexibility to meet the greatest needs of Central, while allowing you to support your favorite school!
Maintain a Lifelong Connection to Your Alma Mater and Help to Strengthen Central High School
While membership provides essential support for the Foundation, it gives alumni various ways to stay connected. Members also receive exclusive benefits — from reserved parking at athletic events, to front row seating at the Road Show, to special incentives.
2020-21 Generation "C" Chairs - Frontline Workers
We are thankful for our frontline workers who have helped our community during COVID-19.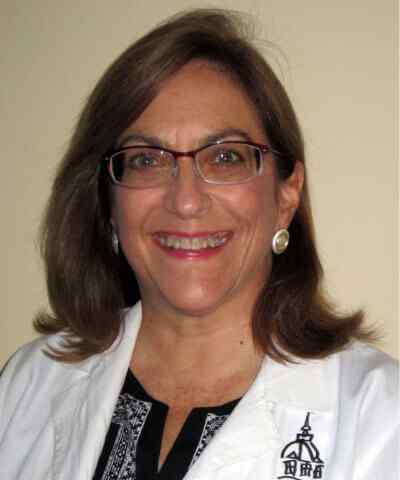 Jean Ogborn, M.D.
Class of 1975
Dr. Ogborn is faculty at the Johns Hopkins University School of Medicine, and is an Attending Physician in Pediatric Emergency Medicine at the JHH Children's Center. She has been serving the needs of her patients in Baltimore during the COVID-19 pandemic. She has served as the Fellowship Director for Pediatric Emergency Medicine, and as the Medical Director for the Pediatric Emergency Department. She has served on the JHU Medical School admissions committee, and as the Course Director for the first year medical student course entitled "Physician and Society." She is also actively working as the Epic (electronic health record) physician champion for Pediatric Emergency Medicine. Her research has included the care of care of children with asthma, pediatric trauma care, and medical education. She is married to Tom Brantigan and has one adult daughter, two adult stepchildren, and is "Jama" to a delightful 5 year old boy. She divides her time between Baltimore, MD (where she loves to sail and lives aboard the family sailboat) and Folsom, CA, where she enjoys her family and the delights of Northern California. She plans to retire at the end of 2020.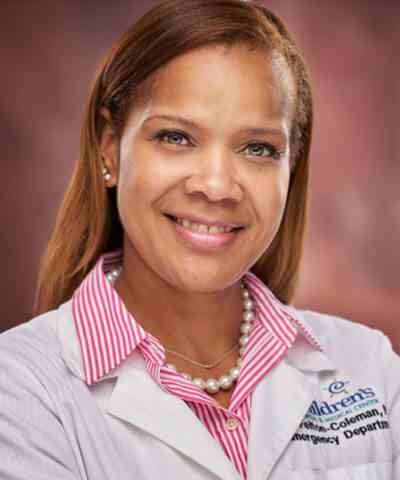 Dr. Angela Felton-Coleman
Class of 1989
Dr. Felton-Coleman is a Nurse Practitioner in the Children's Hospital & Medical Center Emergency Department and the Nebraska Medicine Immediate Care Clinics, and has been assisting the community during COVID-19. She graduated from Central High School in 1989, received her Bachelor's of Science in Nursing from Clarkson College in 2006, Master's of Science in Nursing from the College of Saint Mary in 2012, post-Master's Family Nurse Practitioner certification in 2015, and recently graduated from the Johns Hopkins University School of Nursing Executive Doctor of Nursing Practice Program in May 2020. She is a Director on the Clarkson College Alumni Board and the Vice President of the Omaha Chapter of the National Black Nurses Association. She is also a proud member of Alpha Kappa Alpha Sorority, Incorporated. Angela attends and volunteers at numerous community events, including the Black Family Health and Wellness Fair as well as Nebraska AIDS Project, and is committed to the health and well-being of her patients as well as her community. Angela is married to Ronald Coleman, a 1990 Central graduate, and is a mother of 4, two girls and two boys.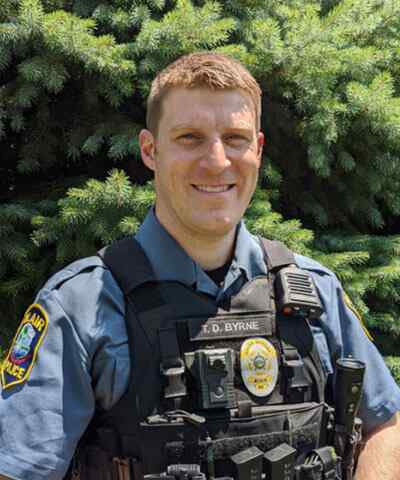 Thomas Byrne
Class of 2004
Thomas Byrne is a Police Officer for the Blair Police Department, as well as a Military Police NCO in the Nebraska Army National Guard. He has been serving his community during COVID-19 in both professional capacities. He graduated from Omaha Central High School in 2004 and earned his Bachelor's of Science in Criminal Justice from University of Nebraska Omaha in 2009. He enlisted in the United States Army in 2010 and served six years on active duty in Georgia and Washington as a Field Artilleryman. He was then deployed to Iraq in 2011. He served in Guam in 2014 before returning to Nebraska in 2016. In his free time he volunteers with the local Boy Scout troop. He is married to Sarah (Beck) Byrne, a 2006 Central graduate, and together they have four children.
Robert Wesley
Class of 2005
Robert Wesley is a Firefighter with the Omaha Fire Department. He was serving his community during the pandemic until he contracted COVID-19 and took two weeks off to recover. Fully healed, he was eager to get back to his commitment to helping others. After graduating from Central in 2005, he attended the University of Nebraska at Omaha where he earned his Bachelor's of Public Administration and Bachelor's in Speech Communications. Robert worked for the Boys and Girls Club of the Midlands, Omni Behavioral Health, and the Douglas County Youth Center before becoming the Director of Education for the Boys and Girls Club at Mount View Elementary. His career took a turn when he was offered the once-in-a-lifetime opportunity to become a firefighter. "I just felt like with that position I could serve the community in a really impactful way," Robert said. Robert is married to KeOnna (Williams) Wesley, a 2004 Central graduate, in February 2020. Their wedding took place on the outside steps of Central High School. They and their 5-year-old daughter, Kali, are excitedly expecting a baby late this year.
"Thanks to funding from the Central High School Foundation, I got to spend my four years of high school producing live streaming events for Eagle Broadcasting. By being a part of the crew, I encountered new opportunities and learned new skills. I was able to make lifelong relationships and unforgettable memories. "

Olivia Weide, Class of 2020