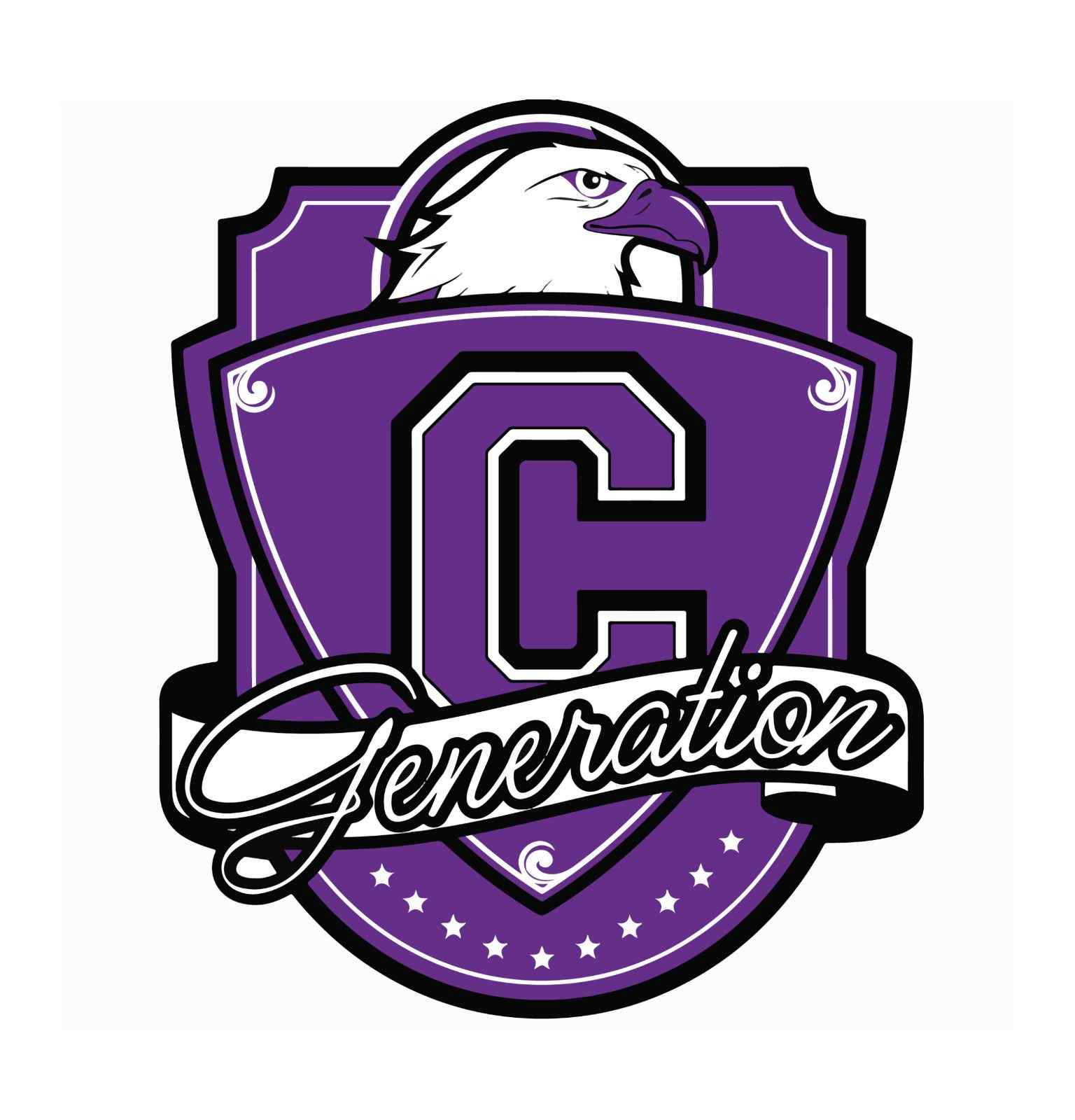 Providing for Emerging Needs and Challenges of Central High School
Generation "C" is the official support group recognized by Central High School. Gifts to this Annual Giving Campaign allow the Foundation to provide for the emerging needs and challenges of Central High School. These unrestricted funds give the Foundation the flexibility to meet the greatest needs of Central, while allowing you to support your favorite school!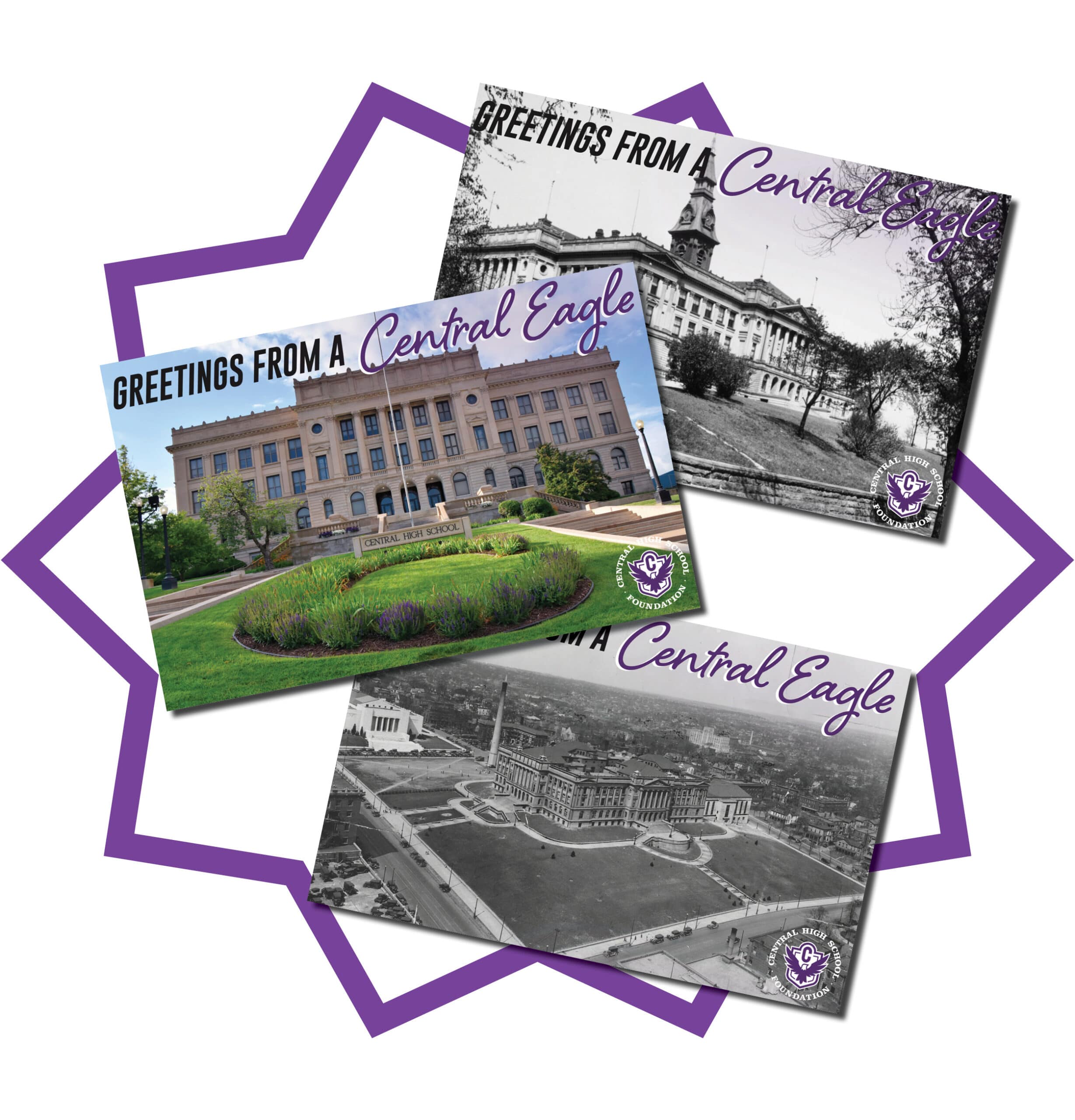 Generation "C" Membership Incentive
Central High School Postcards
Share Your Eagle Pride with Central High School Postcards! Included at the Tailed Eagle membership level ($25) and above.
Maintain a Lifelong Connection to Your Alma Mater and Help to Strengthen Central High School
While membership provides essential support for the Foundation, it gives alumni various ways to stay connected. Members also receive exclusive benefits — from reserved parking at athletic events, to front row seating at the Road Show, to special incentives.
Meet the 2022-23 Generation "C" Chairs
Charles W., CHS 1959, and Judith A. Dickerson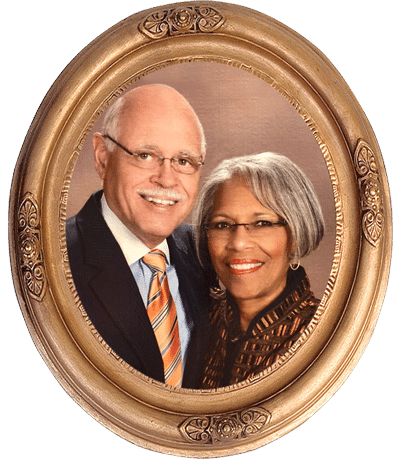 Charles (1959) and Judith Dickerson
Central High School Supporters
The Central High School Foundation is proud to announce Charles "Chuck" Dickerson III, CHS 1959, and his wife, Judie, as the 2022-2023 Generation "C" Chairs.

Chuck Dickerson is part of a Central High School legacy dating back to 1900. Chuck was raised in Omaha and describes himself as a "dyed-in-the-wool Midwesterner." He graduated from Central in 1959 and attended Penn State University for his undergraduate degree. After graduating from Penn State in 1963, Chuck served as a navigator and in communications and cryptology aboard the light cruiser USS Springfield, the flagship of the Sixth Fleet. He served on active duty for two years and in the reserves for another five before resigning his Navy commission in 1970. Following his time in the military, Chuck attended graduate school at the University of Wisconsin. Following graduation, he took a job with AT&T, where he worked for more than 30 years before retiring as a division technical manager in 1997.

His wife, Judie, is an alumna of the University of Iowa. She is a fourth-generation college graduate whose great grandfather was the first Black lawyer to pass the Illinois state bar in 1869. Together, the couple has two daughters, two granddaughters, and one grandson. In his retirement, Chuck started a company that assisted in the installation of an undersea internet cable from New York City to London. In addition, he taught at County College of Morris in Randolph, New Jersey, where Judie was working, and later became an adjunct instructor at Fairleigh Dickinson University. Today, he and Judie volunteer for several nonprofit organizations, are active in the Episcopal Church, and are philanthropic supporters of multiple educational institutions including the University of Iowa, Penn State University, and the Central High School Foundation.

Chuck and Judie have been very involved with Central High School. During the unveiling of the Central High School Arts and Library Addition, the Dickerson, Myers, and Wright families honored their Eagle lineage with a Legacy paver donned with fourteen names of family members who had graduated from Central dating back to 1900. They recently endowed a scholarship for a graduating Eagle to continue their education. This scholarship, named the Dickerson/Fletcher/McWilliams Scholarship, is named after their family members spanning multiple generations who have graduated Central High School.
"Thanks to funding from the Central High School Foundation, I got to spend my four years of high school producing live streaming events for Eagle Broadcasting. By being a part of the crew, I encountered new opportunities and learned new skills. I was able to make lifelong relationships and unforgettable memories. "

Olivia Weide, Class of 2020