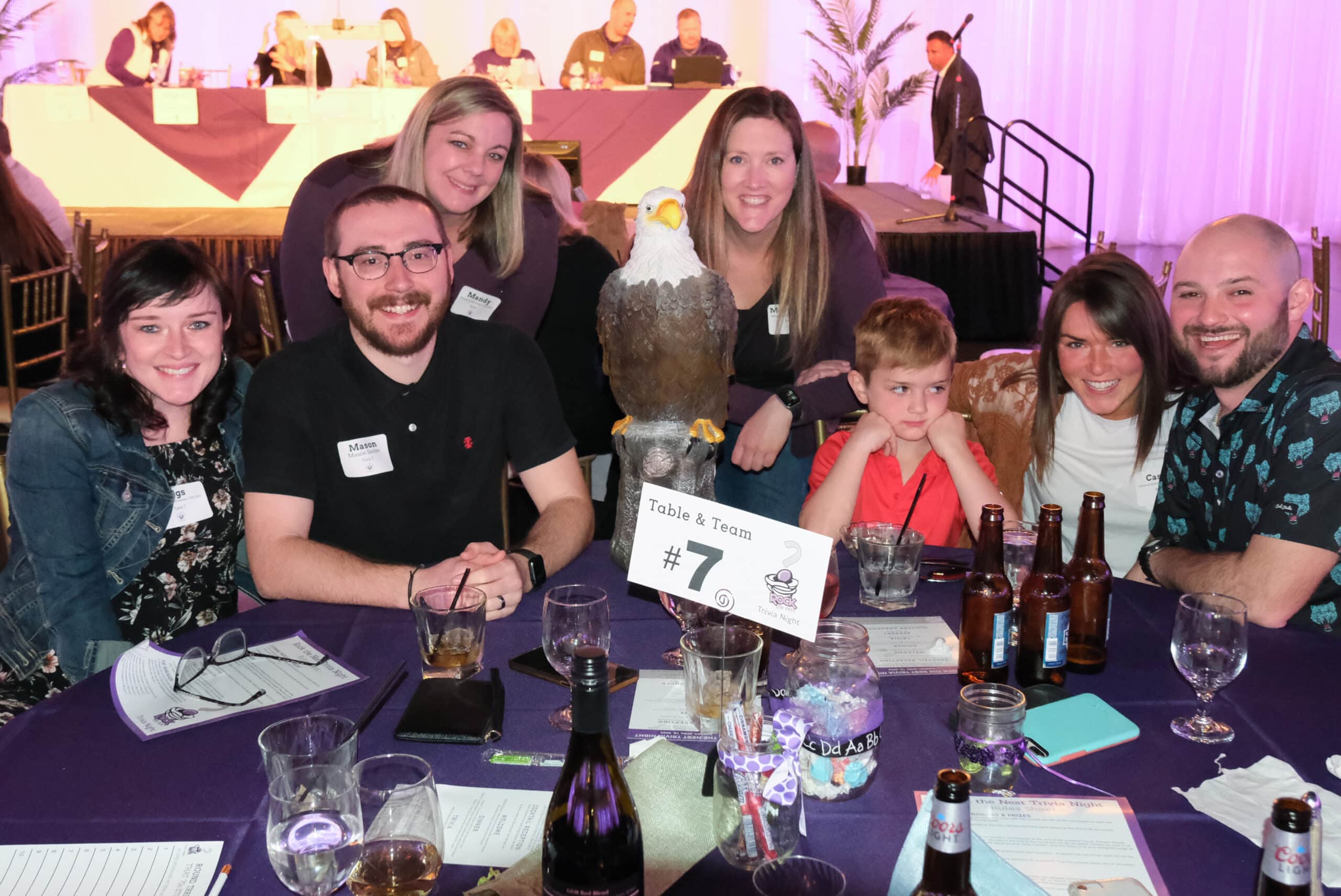 Thank You for Making Rock the Nest Trivia Night 2023 a Success!
Rock the Nest Trivia Night: April 2, 2023
Back by popular demand, our annual Rock the Nest "Trivia Night" Fundraiser for Central High School will offer Eagles an opportunity to participate however they'd like! With our hybrid event, Eagles can choose to participate in-person at the Omaha Design Center or virtually with a team on Zoom. So start rounding up your team of eight now: former classmates, neighbors, coworkers or really anyone who is just plain ole fun, add "watch Jeopardy!" to your to-do list, and get ready for an evening full of fun, prizes, dinner, and some "very special guests"… Our Rock the Nest events will include the following:
A professionally-produced, high-quality experience
Emcee for the evening, Mike DiGiacomo, CHS 1991
Teams of eight – If attending virtually, you can still pick your teammates! And the cool part? They can be located anywhere in the country! You don't have to log in from the same location.
Dinner served – If attending virtually, a GrubHub gift certificate will be provided!
Special Appearances and Performances
Social Media Interaction – Share selfies in your Central gear, or take pictures of your team as you're competing using the hashtag #RocktheNest2023! Your tweets and posts will be cast during the event!
Online Silent Auction

Bidding Opens March 12 at 9 AM CT
Bidding Closes April 2 at 8:45 PM CT

Prizes for 1st, 2nd and 3rd place winners
As always, proceeds from this event will go to support the needs of our students and staff at Central High School through scholarships, classroom grants, capital grant projects, and much more. Through your support, the Foundation can continue to honor the past, live successfully in the present, and plan for the future. Please note: registration will close on Wednesday, March 29, 2023.
Order of Events
5:30 p.m. CT – Registration & Social for those attending in-person at the Omaha Design Center
6:00 p.m. CT – Zoom Meeting Opens for those attending virtually
6:15 p.m. CT – Dinner at Omaha Design Center for those attending in-person
6:30 p.m. CT – Assigned to Zoom Breakout Rooms for those attending virtually
7:00 p.m. CT – Trivia Begins for all participants
9:00 p.m. CT – Winners Announced for all participants
Thank You To Our Prize Sponsors