2013 Central High School Hall of Fame Inductee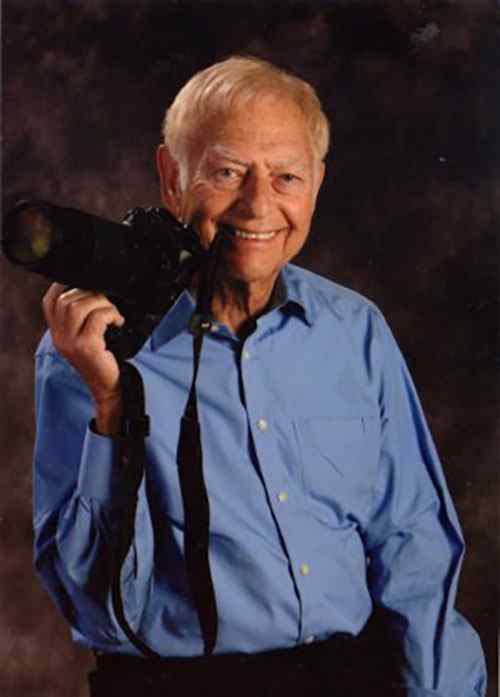 I'm sure you've heard this before, but the time I spent at Central High School was more valuable to me than the time I spent at the University of Michigan.

I think it was two things. One is rather intangible, but very important. It's the culture that exists at the school. Terms like tradition and culture that may not register with a 15 year old, now registers with an 84 year old. Second, specific teachers had a great impact on me, and back then, as I "ran for classes," I knew whose class I really wanted to be sitting in. Even today, the names like Mrs. Elliott, Ruth Pilling, Virginia Lee Pratt are meaningful to me.

In addition to the fine education I received I'd like to tell you about a couple important parts of my life that had their beginnings here.

1941 to 1945 at Central covered the entire World War II

I was in R.O.T.C. and I loved it. As part of the Crack Squad we went around the state to military bases and USO's and performed.

When I graduated from Michigan we were required to join a reserved unit. I was in Los Angeles and joined the 40th infantry division of the National Guard where I was the acting platoon leader of a heavy weapons company. One of the reasons I got that rank was the preparation I had in R.O.T.C. When I moved back to Omaha, I gave them notice and 4 days later the War in Korea broke out and the unit was sent to the Pusan perimeter. Another platoon leader was a friend and he said they just got massacred.
When I got to Omaha, I went with an Air Force Reserve unit. You slept in a bed at night and had a much better chance of not getting killed. I was activated and spent my entire career as editor of the base newspaper at Offutt AFB.
I admired the military; it taught me a lot. When I was discharged I became a founding member of the Air and Space Museum, now located near Ashland.And just recently I joined the board of the Korean War National Museum. It all started at Central High School.
My parents gave me a baby brownie camera when I was nine and when I entered Central, I became the photographer for the Register.
When I went to Michigan I was a photographer for their daily, and photo editor of the yearbook.
My first job at the Sun Newspapers in Omaha was as a photographer and writer.
I wound up owning those papers and sold them to Warren Buffett, but stayed on and ran them. In l973, Warren, Paul Williams and myself won a Pulitzer Prize for local investigative journalism for a financial expose of Boys Town.
When Warren bought the Buffalo News, it was in stiff competition with another paper and we knew only one would survive. Warren and I traveled to Buffalo and would plan strategy in Omaha.
I moved there in 1980, the competition folded in 1982 and I became publisher.
I'm still there, and Warren Buffett, as you would expect, has had a huge impact on my life. He's the boss, but he's more of a friend, and while we talk business, we also talk politics, leadership, as well as personal matters.
If I hadn't started with the Central High School Register, I'd be a lot poorer financially and wouldn't have a friend like Warren Buffett.
The other thing I learned in Omaha that I have not found in my travels elsewhere is that Omaha private sector leaders get up in the morning and say "what am I going to do for my city today?".
When Lewis and Clark crossed the plains of Nebraska, they sent a messenger back to Washington telling them that this was a desert and they shouldn't try and settle here.
They couldn't have been more wrong when it comes to Omaha. Establishing a successful culture is no small task. Omaha has it; and Central High has it.
You can see why Central High played such an important role in my life.
Stan Lipsey, CHS 1945