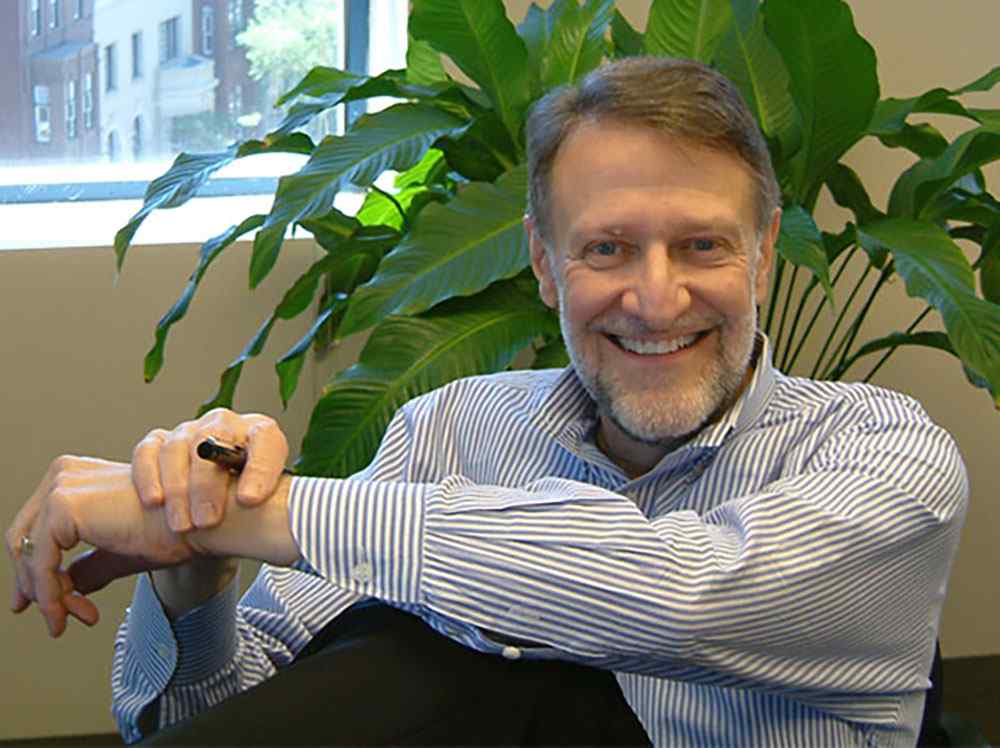 Cory L. Richards, a 1966 graduate of Central High School, made a significant impact in public health policy throughout his career. He built a powerful personal legacy, always pursuing his passion to propel the world into a better future, but never forgot his roots. Continuing to give back to the world as he had always done, Cory contributed a substantial gift to the CHSF Legacy Fund, forever impacting Central High School.

"Everyone loved Cory! He had a very distinct personality and was a widely popular character," said his close friend, Jane Schmidt Browning (CHS 1966). During his time at Central, she said, Cory passionately participated in the Theatre Department, even playing the lead role of Professor Henry Higgins in the production of "My Fair Lady" during his senior year. She said, in addition to being active in drama, he also played violin for the orchestra. "He wasn't able to go out on dates until he practiced his violin," she laughed.
As high school neared a close, after many semesters of competing with her for who performed better on the honor roll, Jane recalled that Cory had a very impressive resume which earned him a full ride to Yale University.
"As a young freshman at Yale, he was surrounded by students from the finest private schools of the east coast," said Cory's brother, Scott Richards. "But he was very proud of his roots in Omaha. And even more, he was proud of the truly fine education he received at Central."
After his graduation from Yale in 1970, Cory went to Capitol Hill. Following a position with Rep. Peter N. Kyros (D-ME), Cory found himself passionately thrown headfirst into public health issues. In 1975 he became a policy analyst at the Guttmacher Institute, an organization to advance sexual and reproductive health and rights through an interrelated program of research, policy analysis, and public education. He was appointed vice president for public policy in 1988, became senior vice president in 2000, and finally executive vice president in 2008.
As executive vice president, Cory inspired and nurtured the Institute's evolution into a leading think tank on issues related to sexual and reproductive health and rights both in the United States and globally. A brilliant thinker and gifted communicator, he was a driving force behind the translation of Guttmacher's research, public education, policy analysis, and advocacy expertise into an influential and widely respected public voice that has shaped policy at the state, federal, and international levels.
However, his passion for the cause was not confined within the walls of the Guttmacher Institute. Cory held volunteer leadership positions with a number of prominent organizations in the field, including the American Public Health Association, Global Campaign for Microbicides, NARAL Pro-Choice America, National Abortion Federation, National Family Planning and Reproductive Health Association, and Sexuality Information and Education Council of the U.S. (SIECUS).
On April 4th, 2013, Cory passed away at age 64 of pancreatic cancer and is survived by his spouse of 23 years, Douglas Mitchell. However, his influence in Washington made a significant impact in public health policy and his financial support of Central High School will secure a future for CHS students that will continue to live on forever.
"Central High School was very, very special to Cory," said Jane. "None of us were ever able to forget how special an institution it is."
Cory instructed that in lieu of flowers to his memorial (which was held in Washington D.C. for over three hundred guests), that donations should be made to the Central High School Foundation.
"He always held his memories of his time at Central and his memories of the people there very close to his heart," said Scott. "They provided him with a great amount of satisfaction and pride. He was very proud to be a graduate of Central High School."