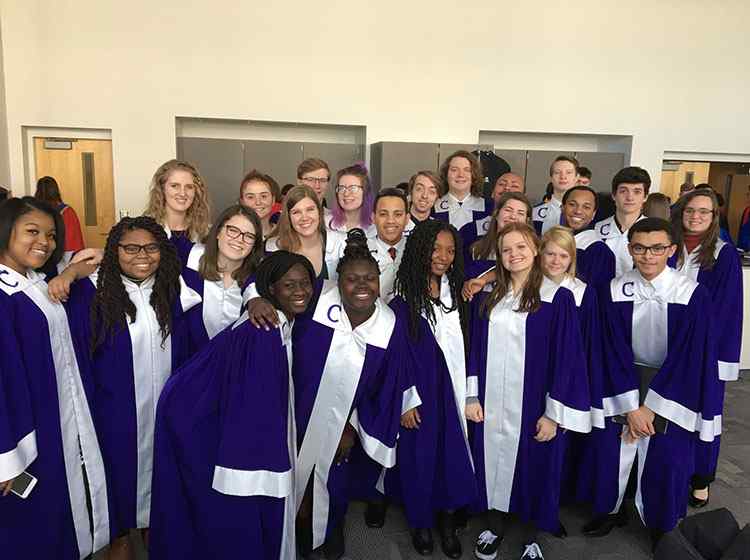 Central honor choir participates in 6 honor events
Project Proposal
To fund honor choir audition fees, participation fees, and housing costs associated with participation.
Amount Funded
$4,000
Students Impacted
22 different students at the various events.
Commitment to Closing the Opportunity Gap
All students are offered the opportunity to audition, and the program closes the funding gap for students whose financial status might normally prevent them from accessing them.
Translation to College and Career Readiness
Honor choirs inspire students to work harder, stay focused on goals, and look at challenges differently.