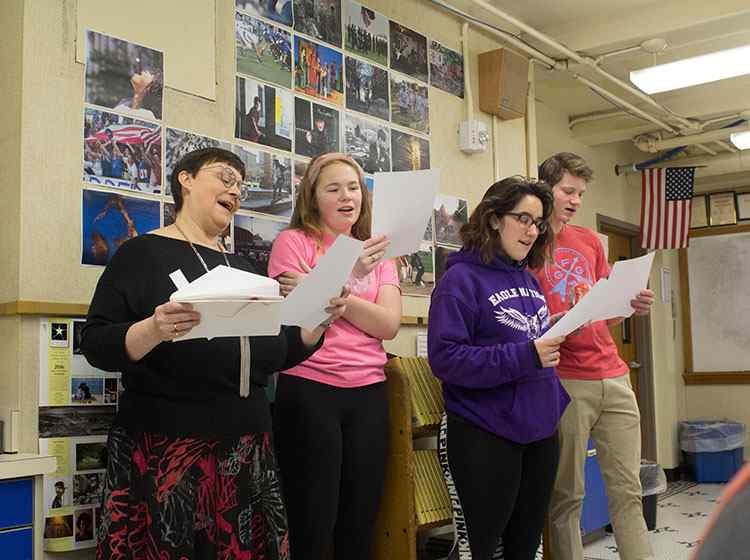 Voice lessons taught to aspiring Central singers by visiting teacher with Master's in Vocal Performance
Project Proposal
To provide individual and small group voice instruction for CHS students in preparation for solo festivals and contests.
Amount Funded
$3,100
Students Impacted
6-12 students weekly.
Commitment to Closing the Opportunity Gap
Many students would not have been able to afford private voice instruction on their own.
Translation to College and Career Readiness
Providing future arts students with real-world experiential opportunities at no additional cost to them helps them set personal goals for the future and prepare them for collegiate-level performance training.