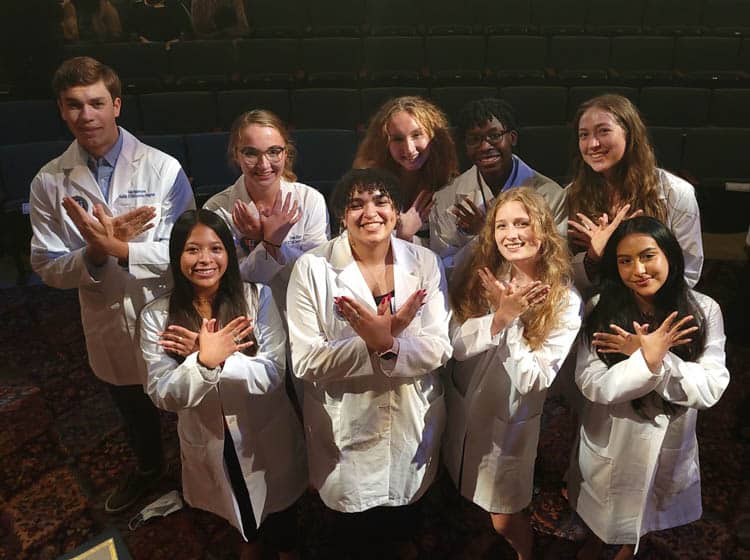 Project Proposal
The Haddix STEM Corridor Program is a research opportunity at Creighton University where high school students get to work with professors to perform advanced research with an opportunity to receive a scholarship at Creighton.
Amount Funded
Funding from the Central High School Foundation makes these research opportunities possible.
Students Impacted
Out of the 20 students that participated, 10 are Central students! Fly high Eagles!
Commitment to Closing the Opportunity Gap
It is now more accessible and attainable for all interested students to earn a spot in a research program thanks to a classroom grant from the Central High School Foundation.
Translation to College and Career Readiness
This grant will give Central students hands-on experience in creating and testing hypotheses in a collegiate setting.