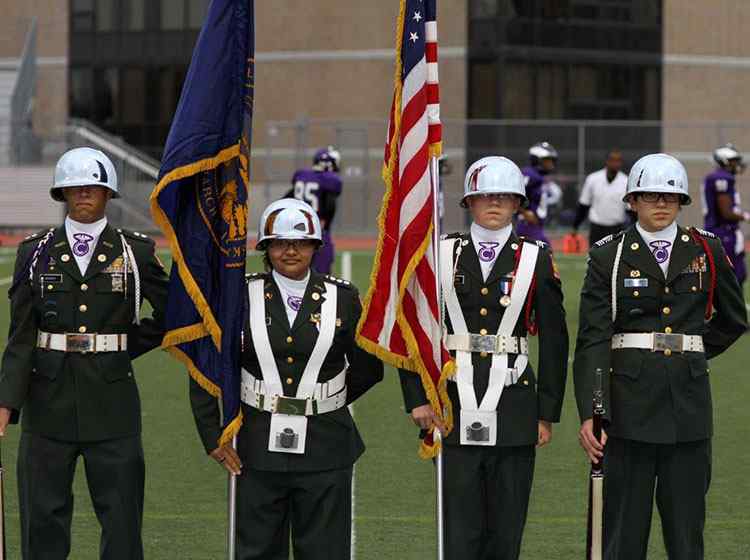 Eagle Battalion continues to set a high standard
Project Proposal
To fund the purchase of new color guard and marksmanship equipment for the Eagle Battalion.
Amount Funded
$4,500
Students Impacted
15 for color guard and 24 for marksmanship.
Commitment to Closing the Opportunity Gap
All backgrounds are represented.
Translation to College and Career Readiness
This opportunity introduces students to a career opportunity available to them outside of high school, and gives them the skills they need to successfully transition into the military.