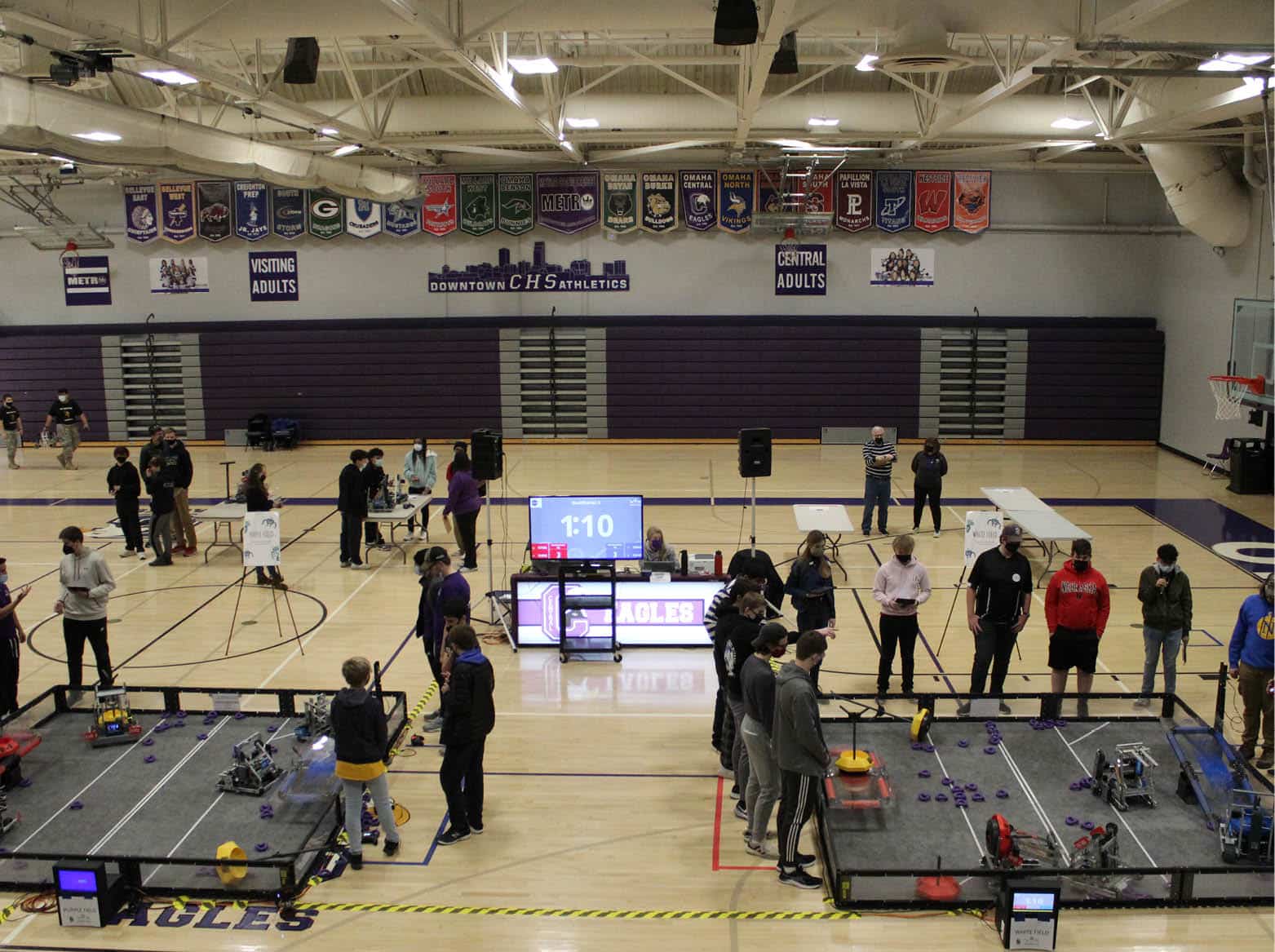 Project Proposal
To host a Robotics competition at Central High School for the first time! Organized by the Central High School Robotics Team, the competition would be open to other teams across the metro area and would be an important opportunity to practice for State! 
Students Impacted
More than 100 students from the CHS Robotics Team, mathematics students, and other students from across the metro.
Commitment to Closing the Opportunity Gap
Students were given the opportunity to engage with mathematics at a high school level in 8th grade, giving them an ahead-of-the-curve access to secondary level math concepts. Students were given the opportunity to have a hands-on experience with a valuable STEM activity that supports their classroom learning in various mathematics and technology courses. The opportunity to compete with the Robotics Teams brings to life real-world, applicable scenarios to which they can apply the concepts learned in class in a problem-solving capacity. Additionally, planning a competition at their home school gives students an opportunity to develop their leadership, planning, and management skills to meet a shared goal.
Translation to College and Career Readiness
Activities such as a Robotics Team Competition help students apply mathematics and technology learning to production, which translate to college and the real world. Such exercises give them a clear vision of what a major in technology and engineering might entail, and give them a glimpse into the world of professional robotics.